I went two, in rough stuff bad things could happen with the torque put on the single mount...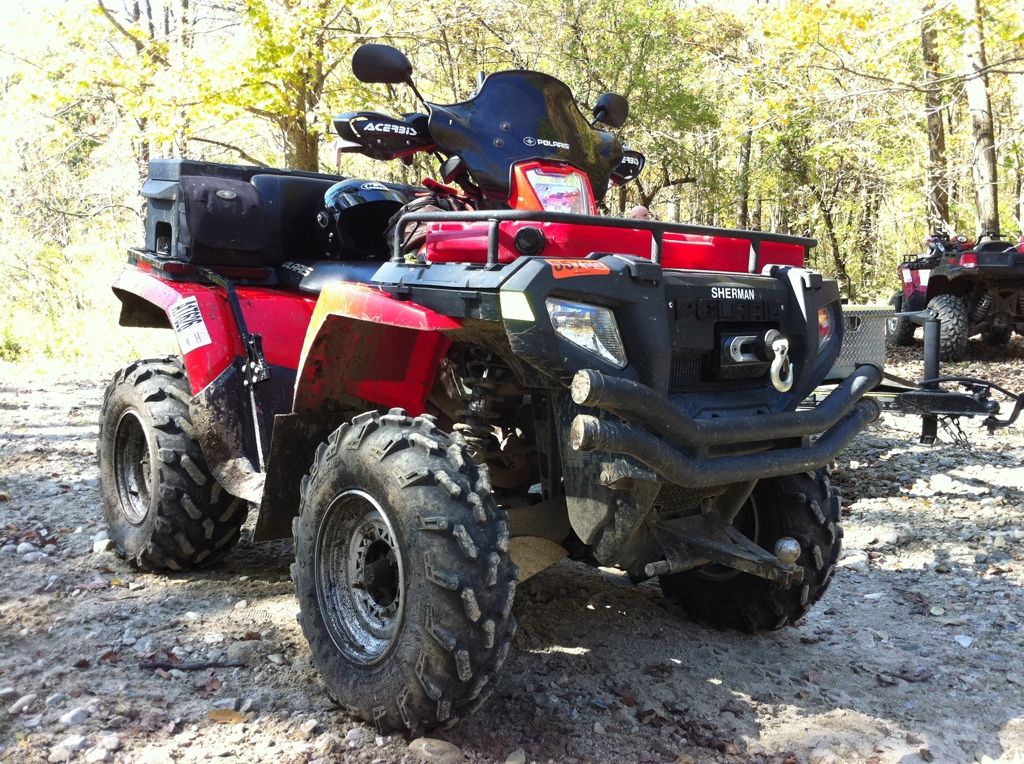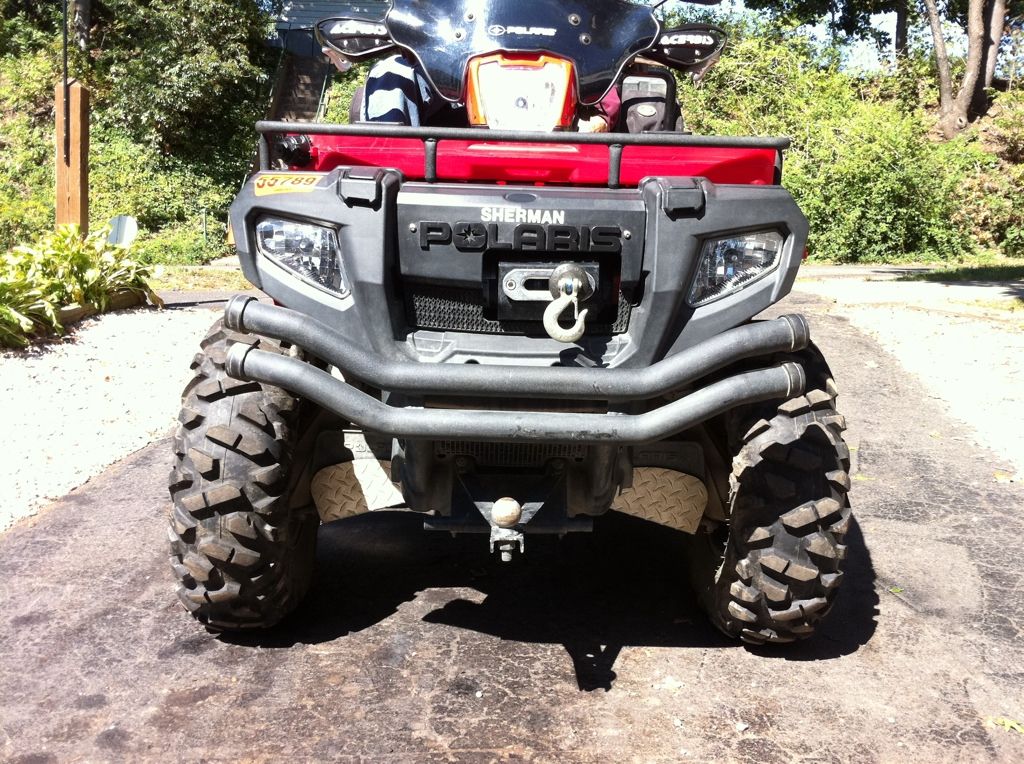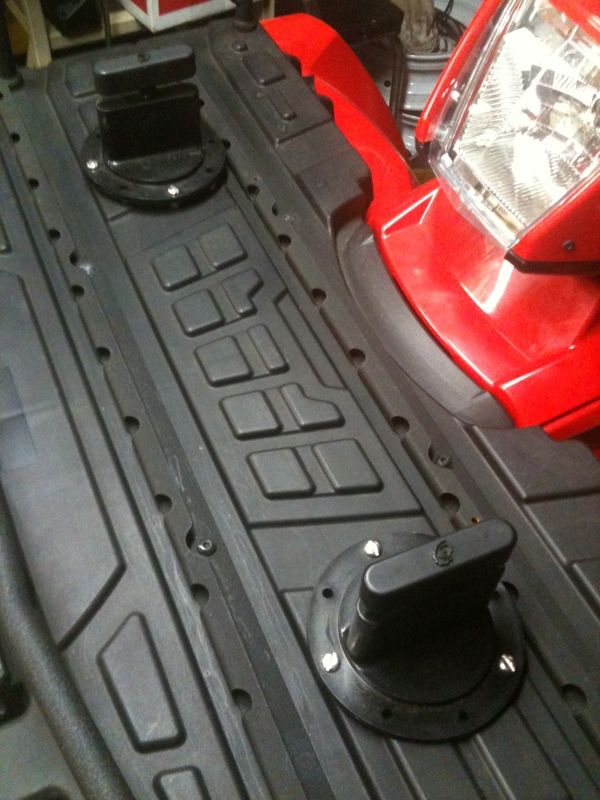 Be VERY CAREFUL when filling the tank and filling the quad with the tank. The weight of the tank full of fuel CAN AND WILL SPLIT THE PLASTIC TANK!! The weight of the filler hose and nozzle WILL SPLIT YOUR KOLPIN TANK!!!
BEEN THERE DONE THAT!
OOH and be prepaired for leaks and venting in the hot sun is also a issue... I found it best to remove the nozzle and use the cap only NOT THE NOZZEL CAP when its stored on the machine.
Mine split, its ALLOT of money to have lost and I only used it maybe a dozen times... Now I use the 1.5gal cans UPRIGHT so no leaks.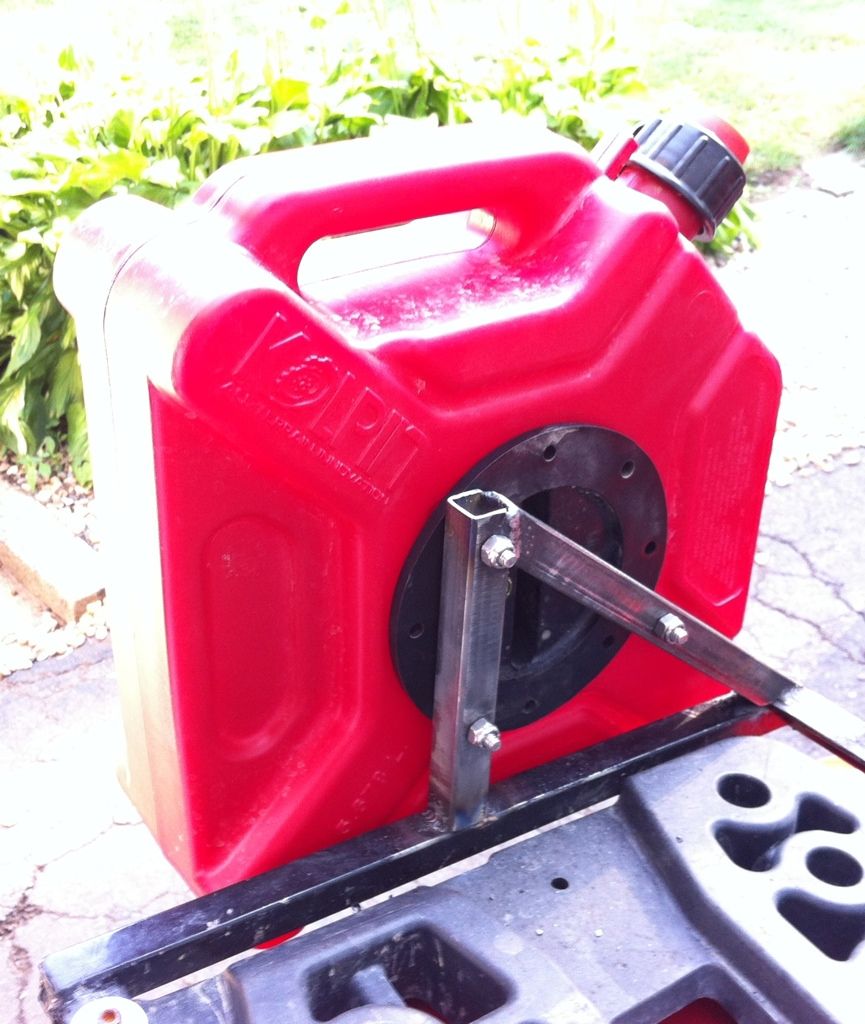 Good luck,
CW
__________________
Mine
2015 RZR 900
Trail BLK. Pearl
Lock N Ride roof
Lock N Ride 1/2 windshield
Lock N Ride rear box
Rear Bars, Dash Bar & Rear extension bars.
LED lights front, top & rear
LOTS more coming...
2007 Polaris Sportsman 700 EFI
SOLD
CALL Thor @
www.TheATVSuperStore.com
- 815-321-3888
Check out my ATV videos and please subscribe!!
https://www.youtube.com/user/cwlongshot
I PROUDLY SUPPORT OUR TROOPS!!