I went two, in rough stuff bad things could happen with the torque put on the single mount...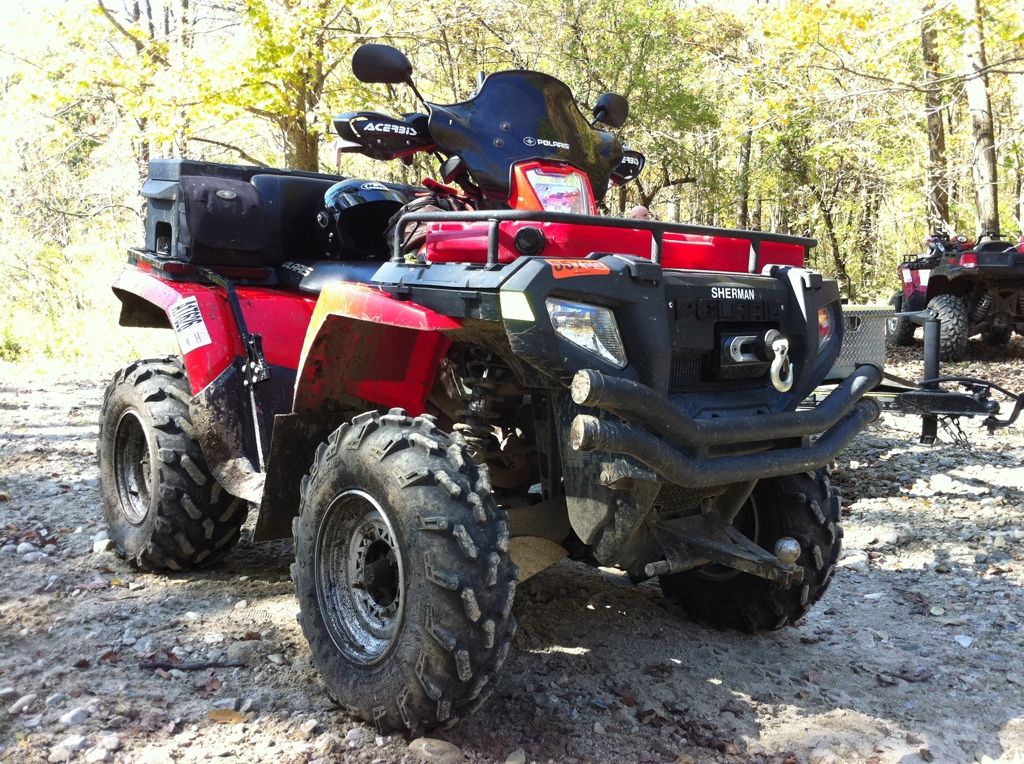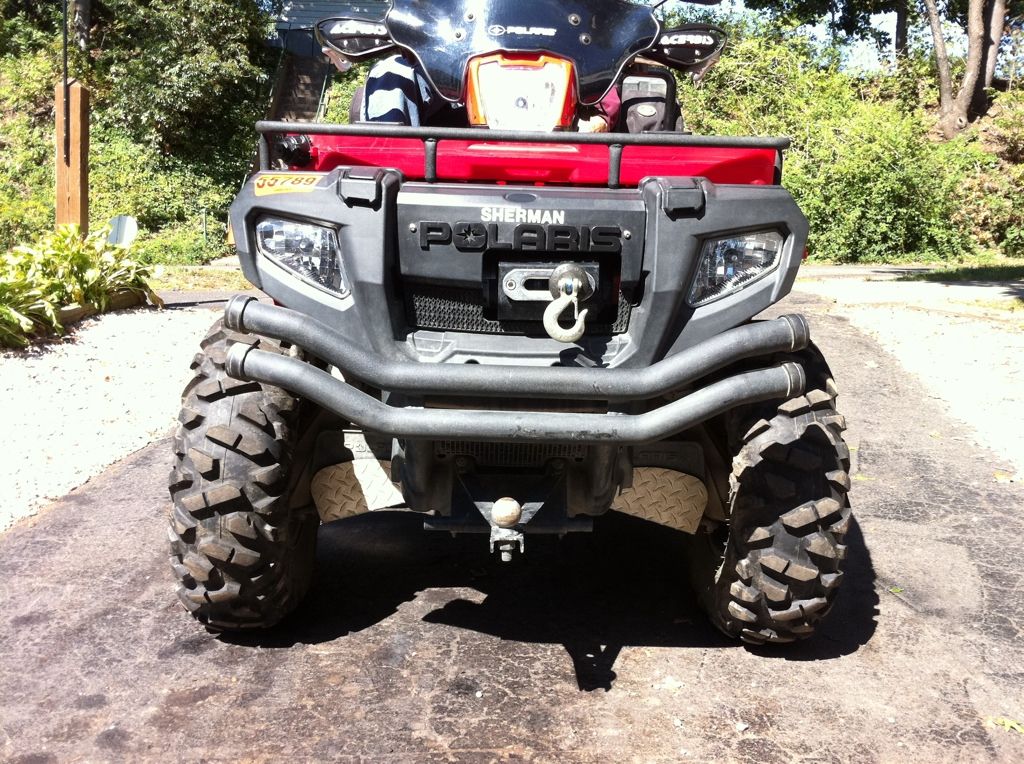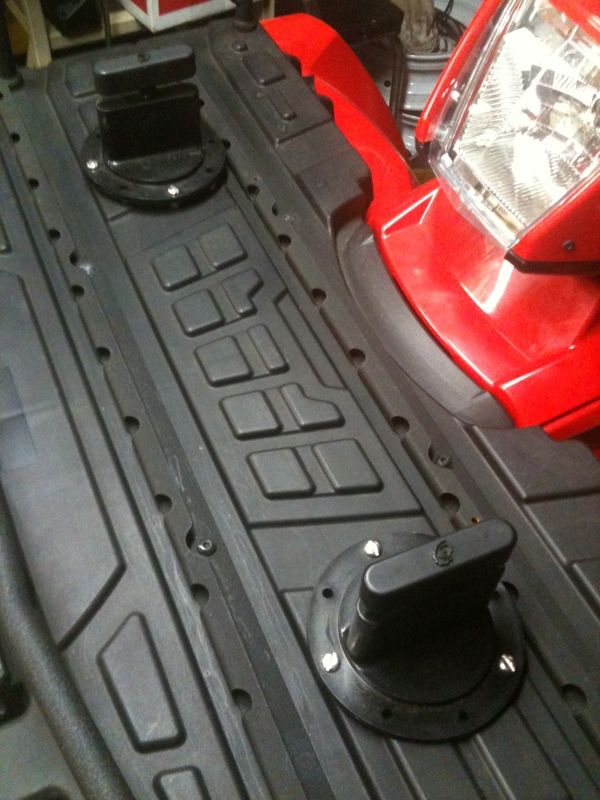 Be VERY CAREFUL when filling the tank and filling the quad with the tank. The weight of the tank full of fuel CAN AND WILL SPLIT THE PLASTIC TANK!! The weight of the filler hose and nozzle WILL SPLIT YOUR KOLPIN TANK!!!
BEEN THERE DONE THAT!
OOH and be prepaired for leaks and venting in the hot sun is also a issue... I found it best to remove the nozzle and use the cap only NOT THE NOZZEL CAP when its stored on the machine.
Mine split, its ALLOT of money to have lost and I only used it maybe a dozen times... Now I use the 1.5gal cans UPRIGHT so no leaks.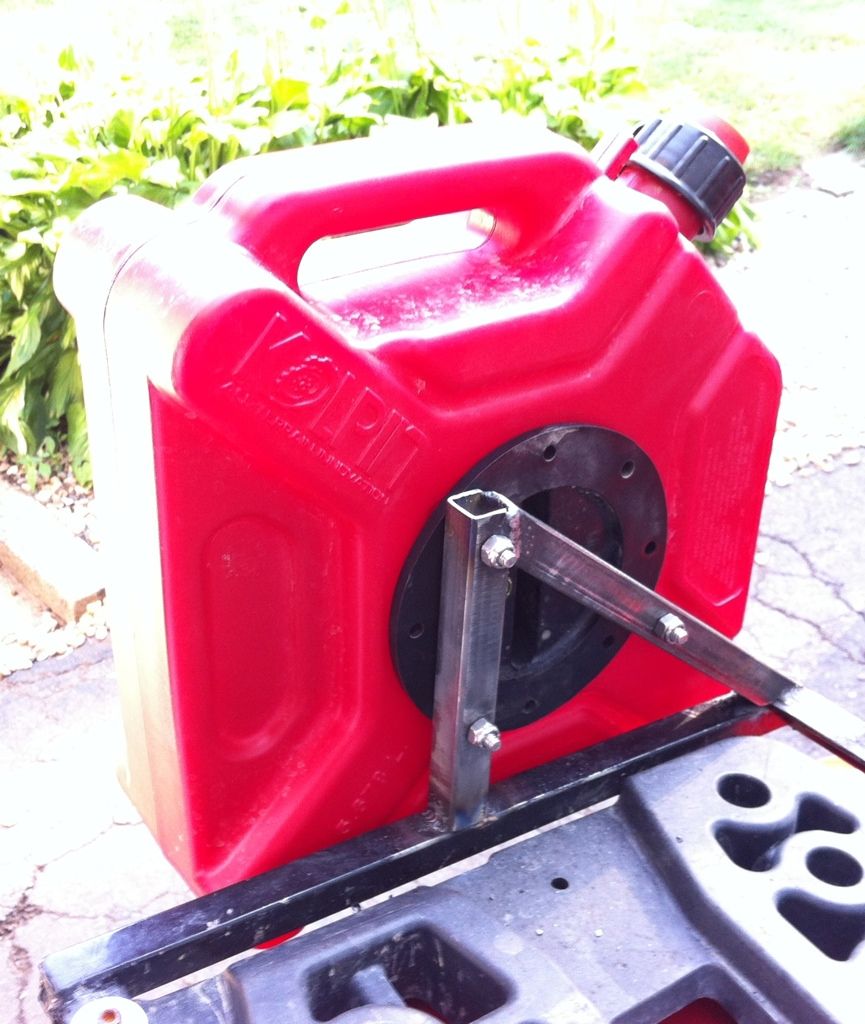 Good luck,
CW
__________________
Mine
2015 RZR 900
Trail BLK. Pearl
2007 Polaris Sportsman 700 EFI
SOLD
Running 26" Maxxis Big Horns on Crusher Black alloy rims, 1.25'' Spacers, EPI clutch kit W/spring mods, HD springs F&R, Moose front/Ricochet rear CV guards, Moose tank bag, Polaris rack extensions, Lock-N-Ride lo & hi windshields, Acerbis hand guards, CUSTOM mirrors & mounts . A 3000# Gorilla winch, W/Am-Steel blue synthetic line, running thru a winch saver and an aluminum fairleed. Thor's foot pegs and CUSTOM rear rack support frame. L&R WES seat box W/LED light & internal 12V plug. L&R Sportsman Box W/ internal multi 12V and USB plugs. CUSTOM front and rear mud flaps, CUSTOM dual side mounted 1.5 Gal Kolpin gas cans, Modified stock muffler with a rear exit & 800 air box lid W/UNI air filter, for better flow in & out.
CALL Thor @
www.TheATVSuperStore.com
- 815-321-3888
Check out my ATV videos and please subscribe!!
https://www.youtube.com/user/cwlongshot
I PROUDLY SUPPORT OUR TROOPS!!