2019 POLARIS SPORTSMAN® TOURING 570 Trailable Protection Cover - Black - | 2877999
---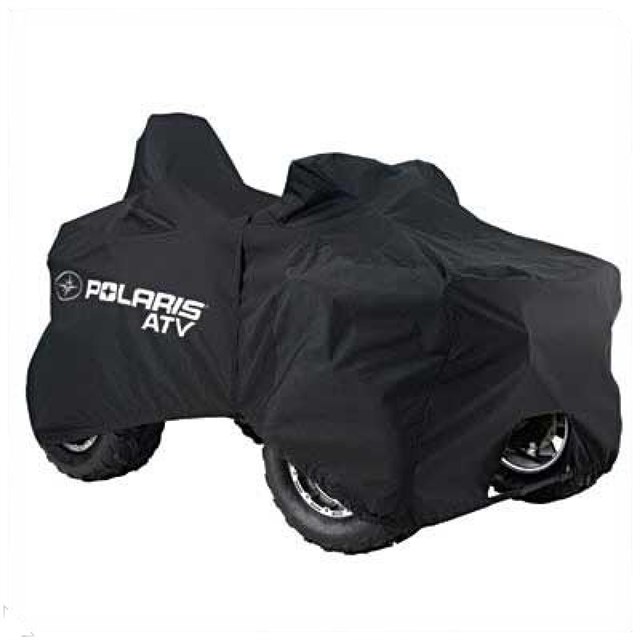 Manufacturer:
Polaris
Part Number:
2877999
Description:
Protect your Sportsman® with this Trailerable Cover. This durable, rugged black cover fits snugly over the ATV to provide full coverage of the vehicle, right down to the wheels and tires. This cover is so strong and fits so well that it can be used on the ATV during trailering, and it is also ideal for protecting the vehicle from dust and elements such as rain, sleet and snow when the Sportsman® is parked. It features the Polaris® ATV logo and is open at the front and rear to accommodate tie-down straps.
Other Names:
TRAILERABLE COVER- BLACK
VEHICLE FITMENT
Make | Body & Trim | Engine & Transmission
2019 POLARIS SPORTSMAN® TOURING 570
PURCHASE ONLINE:

►Buy Now On Sale At Polaris Parts 123

About Polaris Parts 123
WE STRIVE TO BE THE BEST.
We've invested Millions in our facilities and infrastructure to become the best. If given a choice, we will lose money to insure customer satisfaction and loyalty. Not common... we know, but it has been the reason our customers come back to us and that's just GOOD business.
Our live support staff will gladly help you answer any of your Polaris part or accessory questions.
Lower Navigation
2019 POLARIS SPORTSMAN® TOURING 570 Trailable Protection Cover - Black - | 2877999