02 Sportsman Remington Resurrection (Wrong section :S)
I picked this quad up for $1200 at a blind auction. It was caught in our June flood in southern Alberta.
It's a 2002 500 HO RSE
It's my first quad and I require it for hunting in northern BC.
Luckily the waters only made it to the base of the fuel tank, however the starter, drive belt, bendix, clutch weights/rollers, wiring all needed going through. All fluids okay - I'll still change them out.
As a blind auction I had no idea the details/history on it, as is where is. I was lucky to get a key! I picked it up with my service truck and brought it to my work for repair. Once I repaired some wiring and added a little acid to top up the battery levels I turned it on and presto 257 hours and 1200 miles! What a lucky break! After one hour pressurewashing, it turns out it's actually in great shape, someone took really good care of it.
The previous owner, removed a bunch of the panels and tucked them in a box, loosened the exhaust bolts on the engine and kept the winch.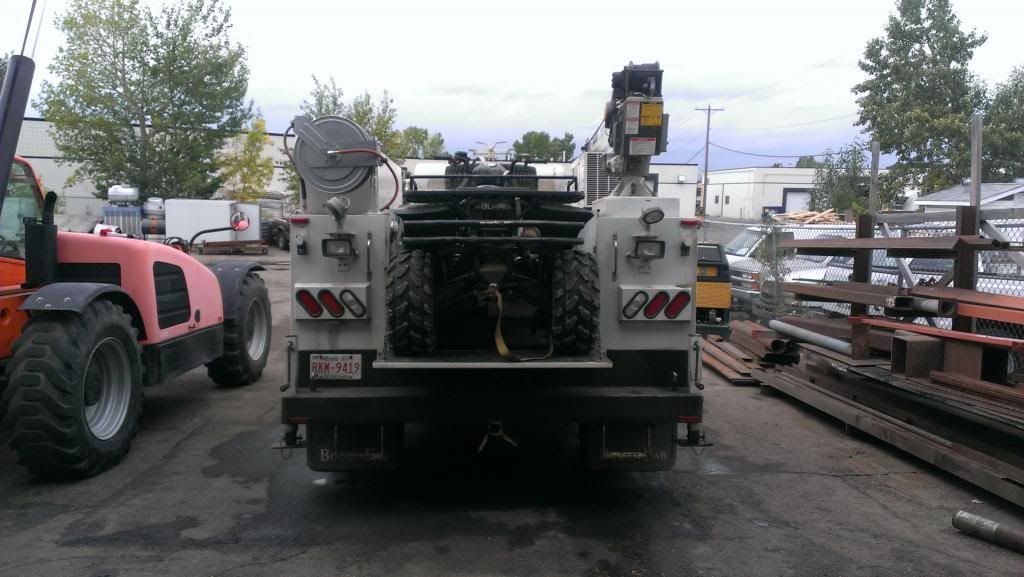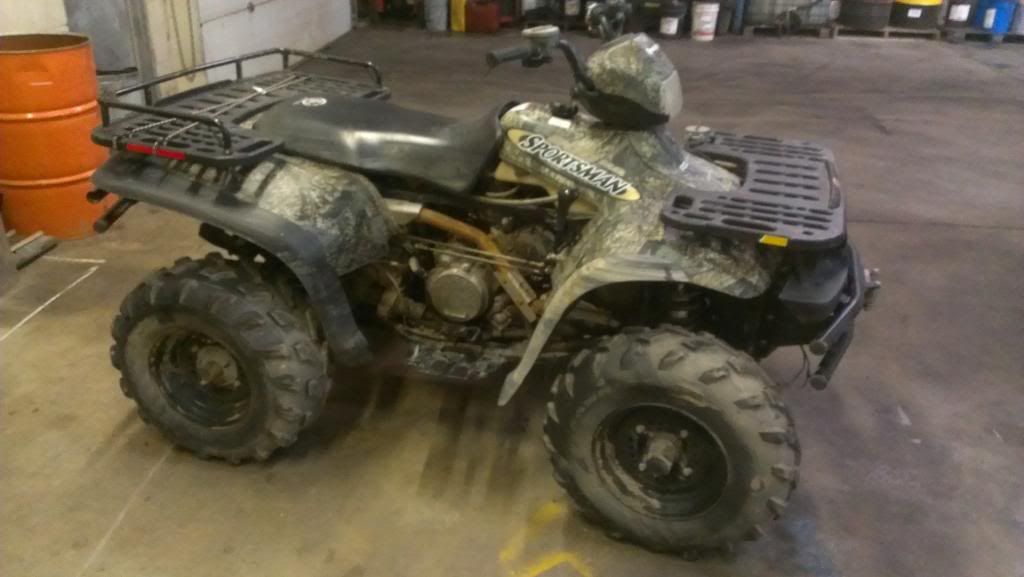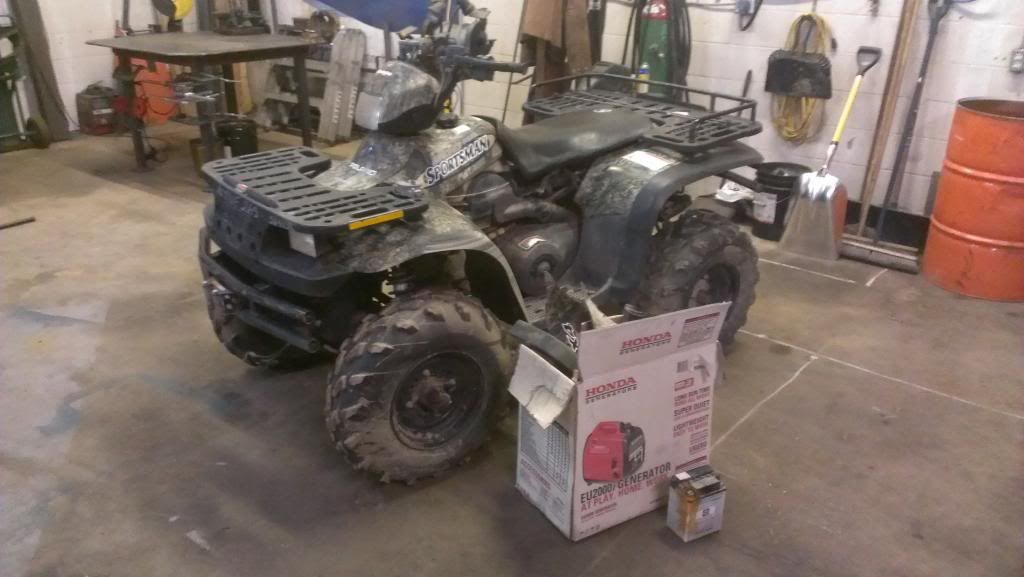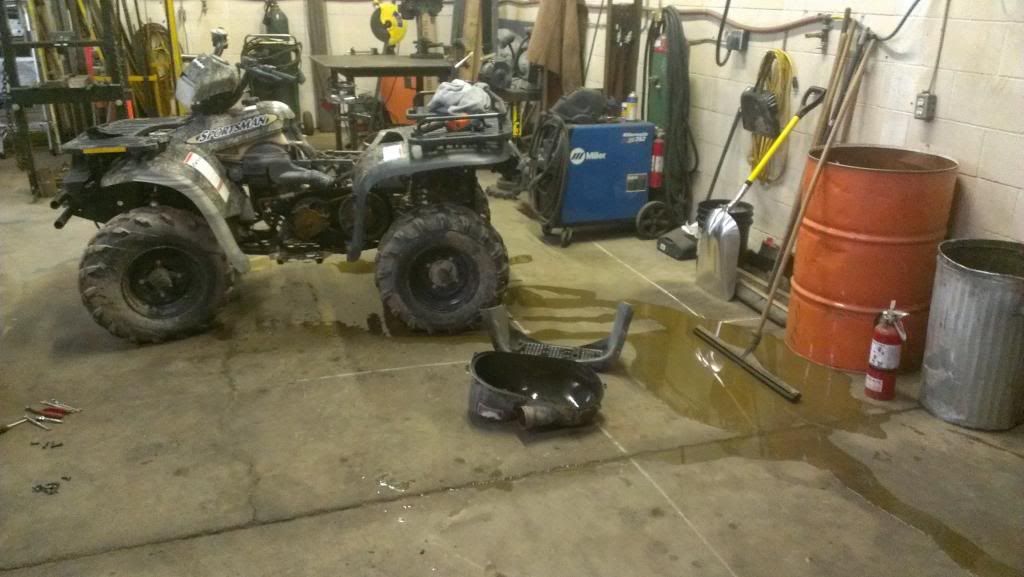 Unfortunately the drive cover housed a gallon of this lovely water.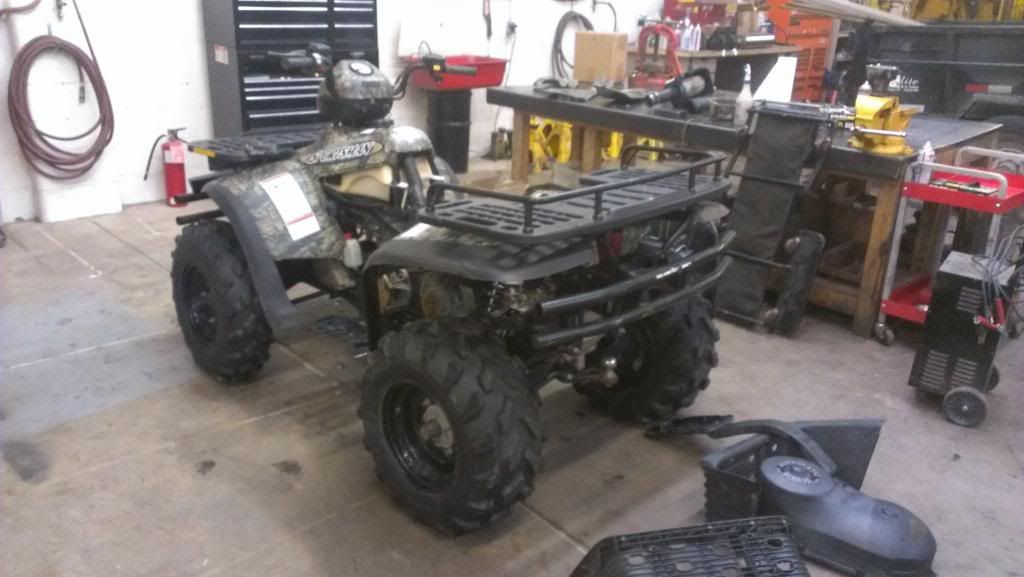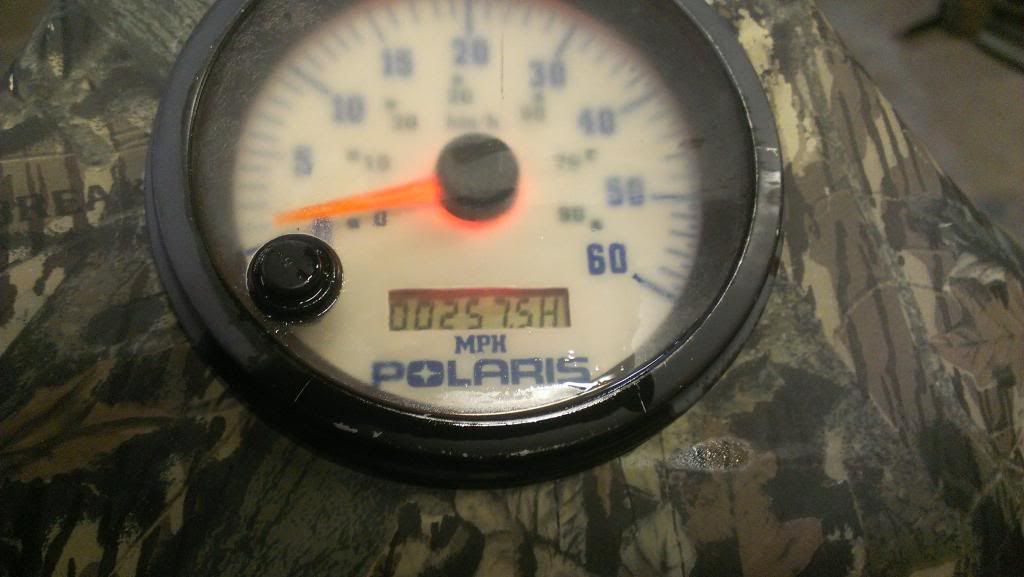 So far I've free'd up the flyweights and rollers, replaced air filter, starter, bendix and recoil assembly. It runs pretty good but at the top end it sputters and overfuels, not sure on that. New fuel and spark plug, might be due for a carb overhaul which I was contemplating doing anyway. I'll keep this thread updated. Thanks for looking.