I have a 95 Scrambler 400 that is having a hard time shifting into forward or reverse.
I used it to plow snow last month, and it would not shift into gear unless I turned off the engine.
I read somewhere it could be the ends are worn since it cannot shift into both forward and reverse.
I also noticed on the arm that the linkage connects to on the transmission has extra holes, and was wondering if I connected the shift shift assembly to one of the other holes I would get movement when shifting, and if this would resolve the issue. I disconnected the shift arm, and checked for wiggling, and I feel just a little bit.
Just wondering if someone had advice.
I attached pictures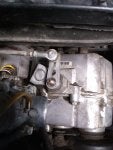 If someone thinks it might be I just need new Rod ends, does anyone know if the rod ends from 1996 Scrambler would work?
I've checked for this part, the shift rod linkage on almost every polaris parts website I could find, and it looks like this part is never listed in any parts catalog for the 1995 polaris scrambler 4x4.
I found these part numbers: 7061014 and 7061013 from the 96 scrambler on ebay for $25, and it looks like they will work.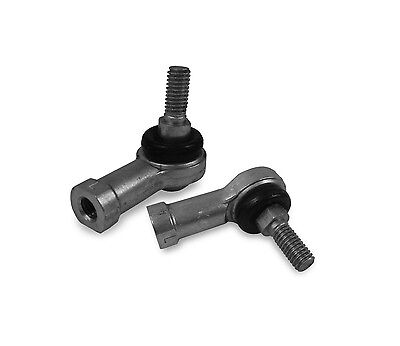 This kit includes one RH thread rod end and one LH thread rod end. Replaces Polaris 7060142, 7061014, 7060141 and 7061013. 1996-99 Xplorer 300. 1995-02 Xplorer 400. 1997 Xplorer 500. These are NOT tie rod ends for the steering, they are for your shifter.