Discussion Starter
•
#1
•
I just bought my son a 50cc quad and i'm trying to figure out the best way to haul it.
I put my quad in the box of my truck and pull a 19 foot travel trailer.
I'm thinking of building a rear rack on the back of the trailer. (Either that or well have to bring a second vehicle)
It weighs 245 pounds, since my fully loaded rig is around 6000 pounds I don't think the weight will be much of a factor.
I couldn't find much for pics but this will be the general idea...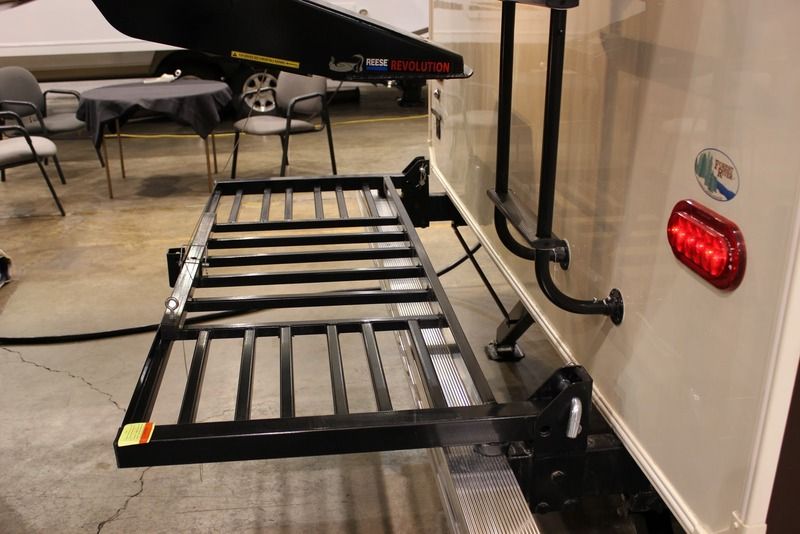 Bolted to the frame... Not the bumper.
I'll fab it up my self, Steel frame and wood deck.
Anybody here try something like this before? Any suggestions?