Discussion Starter
•
#1
•
so... i have had this 04 sportsman 600 since new with zero mechanical issues.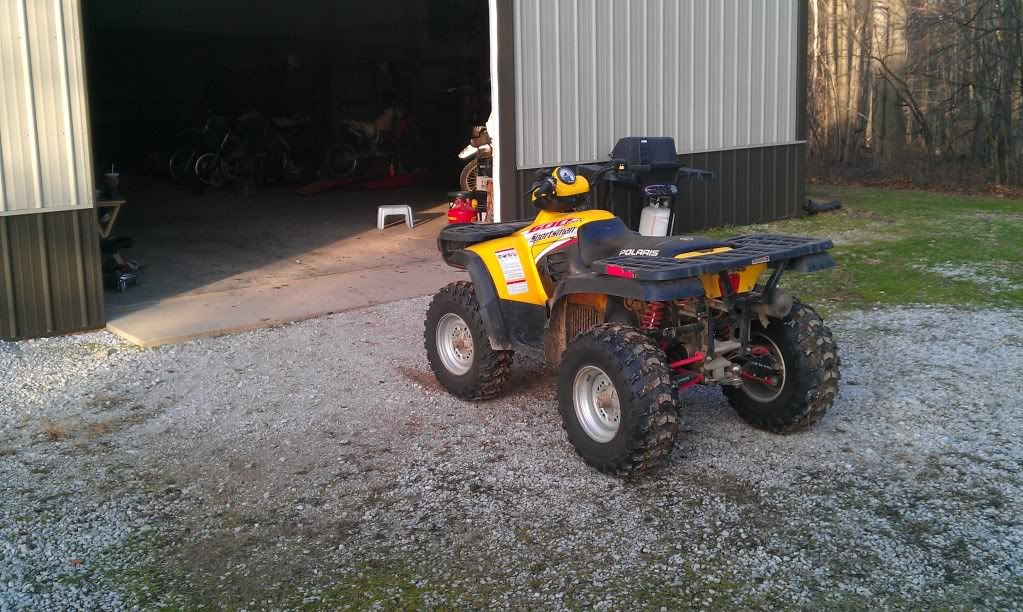 yesterday while plowing snow the battery indicator started flashing and speedo needle changing colors! eventually draining battery. i figured since battery is several years old that it was bad.
today i dropped $103 on a new battery and charged it... stuck it in and continued to plow snow. bout an hour later i notice the battery indicator flashing again. stuck a meter in battery tender plug and is showing 12.01 at idle and doesn't change much with throttle. when fan kicks on the battery indicator comes on, when fan turns off the indicator goes out. since i was done plowing i parked it and stuck battery tender on it to at least keep battery fully charged... but apparently i have a charging system problem.
edro:
so how do i test the regulator/rectifier and stator?