Last month on our last Maine trip, we stopped in a Polaris dealer and they had some free magazines on the shelf. I looked it over quickly, it was mostly a UTV rag, but looked good so I took it. Later on, I found it was a very good decision as inside was a very complete and easy to read explanation of the inner workings of a CVT transmission.
The name of the magazine is SnoWest's DIRT TOYS. Here is the cover of the mag…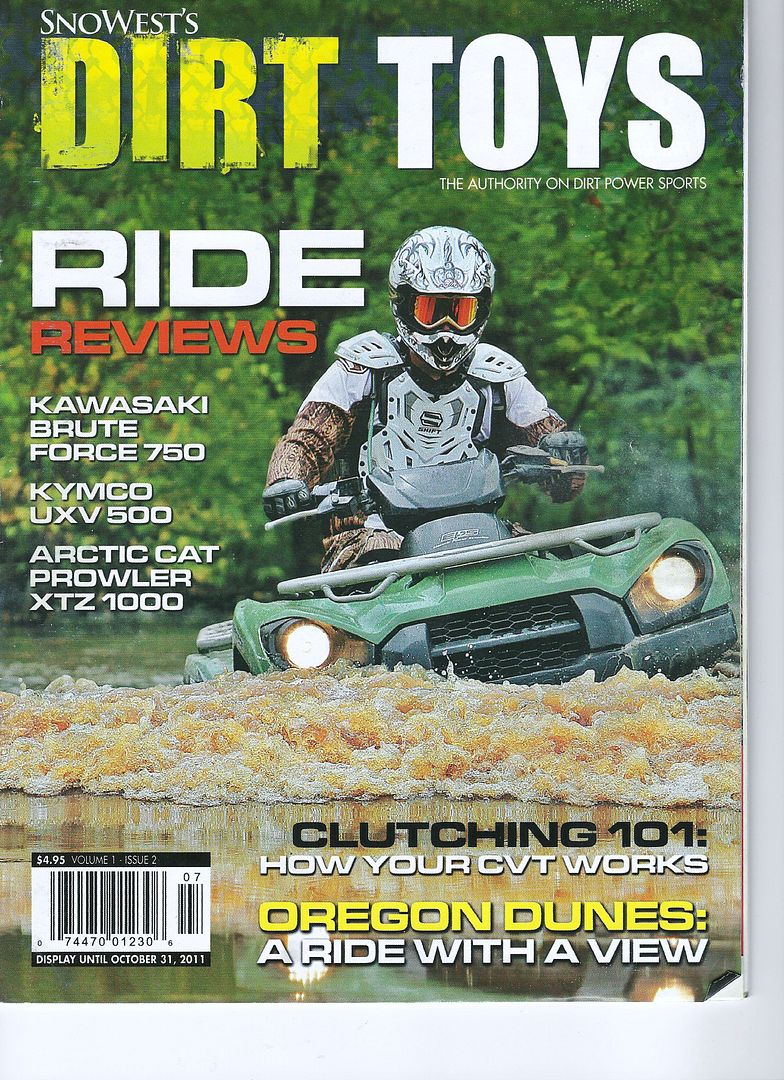 IMHO, the story inside is well written and quite in-depth as to how things work and why. Its in the Fall 2011 issue and is written by a man named Dustin Pancheri. Check out the magazine, I am told its new and looks pretty good to me! I also saw it at a local Polaris dealer here in CT as well. So maybe its available country wide.
I think it will answer many questions members have about tuning there CVT.
Enjoy,
CW