Discussion Starter
·
#1
·
Just finished installing Dalton Ind primary spring upgrade in my 2011 800. I can say it was a very nice upgrade and just what I needed after installing the 28" Mega Mayhem Tires on 14" ITP Wheels.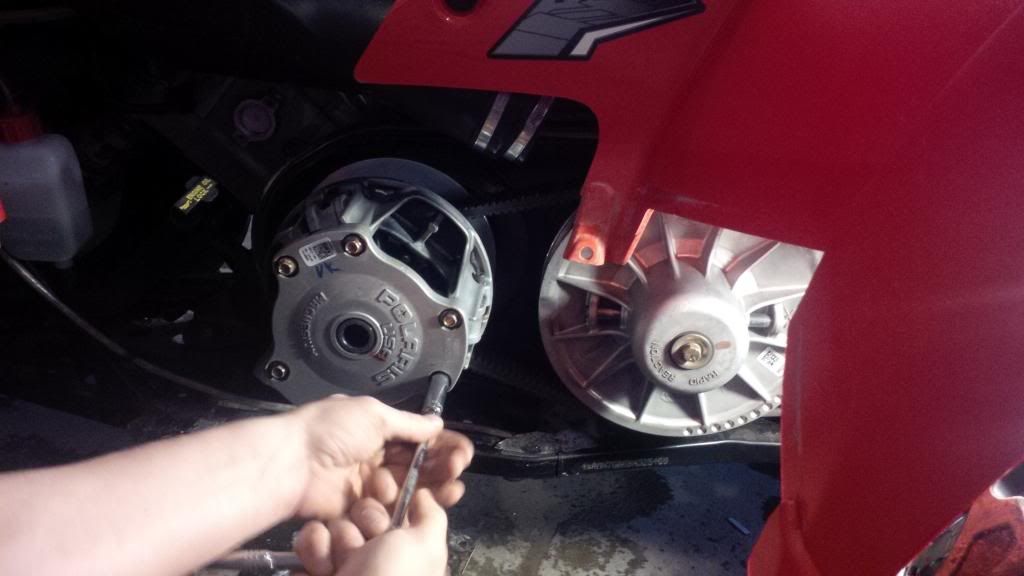 Although the same height as the Dalton Spring, the Dalton was much much harder to compress then the Polaris spring.
Two things I noticed after install:
The bike is now engaging at ~1800rpm which is great. I had a problem with the bike "bogging" with the new tire install, which was probably due to the engagement point being too low.
Second the bike pulls soo much harder, there seems to be a much higher belt grip with this primary spring. I really notice it while cruising around 20MPH and stabbing the throttle, I found before it revved a lot but really didn't take off like it should even with stock tires. Now I can feel the bike pull hard and makes me smile.
Considering this was a $50 part with tax and shipping and takes 30min to install and requires no pullers of any sort I would say this was money well spent. I'm literally all smiles and its made the bike fun again.