Just got my brand new Maxxis Bighorn 2.0's mounted on my '04 Sportsman 700. I went with the 26 X 9 front and 26 X 12 rear. I was a little worried about fit because the stock tires were 25 X 8 and 25 X 11. Plus the Maxxis website says the BH 2.0's actually measure 26.5 front and 26.7 rear.
Happy to report that nothing is rubbing and I don't have a lift or spacers.
EDIT: I did have to trim my fender flares quite bit. Went on a good ride and the front tires were rubbing each time the suspension compressed
The only suspension mod I have is HD springs. As an added bonus, I gained an inch of clearance.:veryhappy:
Required gratuitous photo.
Before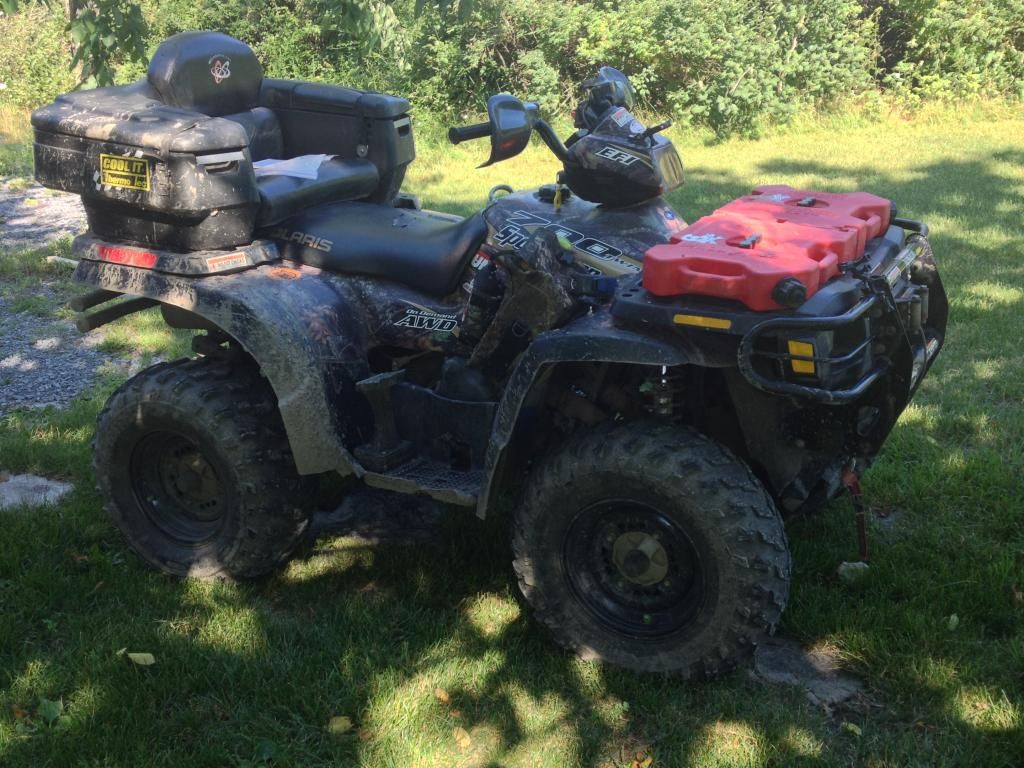 After