Discussion Starter
•
#1
•
Hi to all:cool2:
Newbie here, but active in some other forums connected to my hobbies.
Winter is coming here so i just bought a winter toy for me, cant ride my bike for some months now.... Just for fun, and for getting rid of the snow from our yard (excuse for my my wife), if we have that white stuff here in Finland this winter.
Ok, just got my 800SP Efi, felt like christmas when i took it out of the box :arco: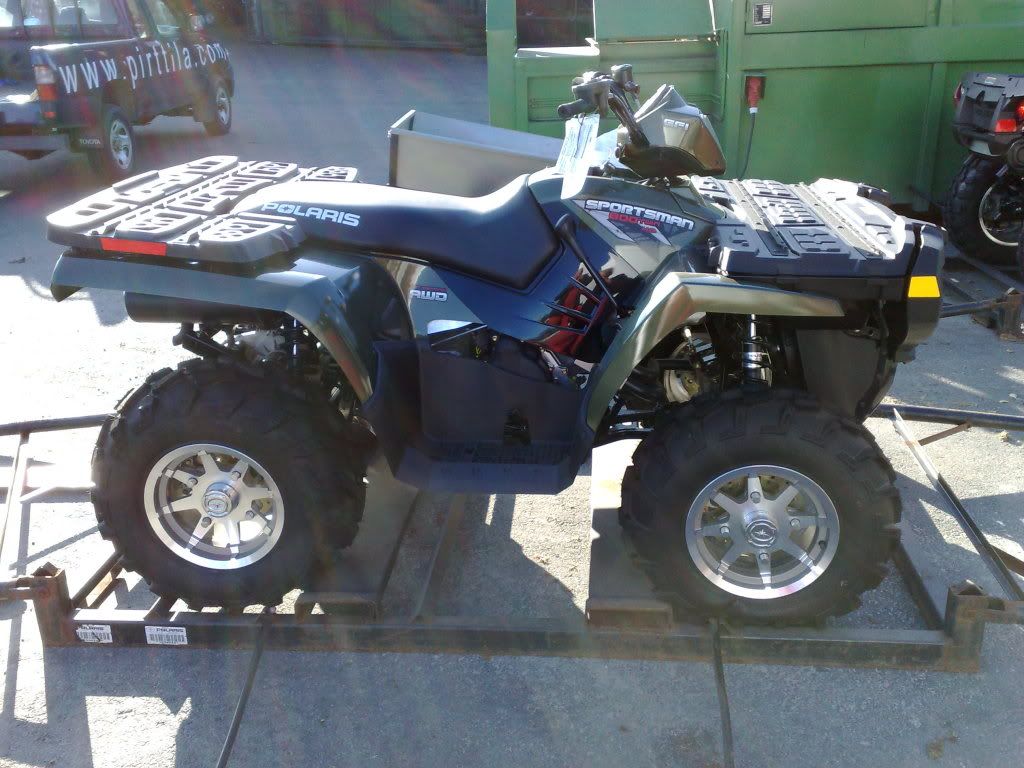 Added some extra shield... Made of thick glassfiber, very strong.
Changed some tyres allso, installed Warn 3.0 and hand and thumb warmers, will see what next...
You may wonder that i took it out of the "box" my self, i work in a shop where we sell Polaris, Yamaha and Honda products, ATV`s, Snowmobiles, Bike`s and boat engines. Polaris was my thing for Atv, my bike is Honda (X-11 from year 2001), and car allso (Honda Legend Coupe from year 93) family car is Chrysler Voyager 3.8 AWD so that we can move our orchestra...