Discussion Starter
•
#1
•
I picked up a couple of Polaris ATV's the other night and i could use some help identifying one of them. I was told it was a 1997 Trail Boss 300, but i dont see that there was a 97 300? Was also told the other one i picked up was a 93, but it is a 86....another story for another day.
I found a serial number on the left side of the frame, behind the front tire. There appears to have been at one time an ID plate attached above that, but it is missing.
Locating Your ATV's VIN | Polaris Sportsman
Where to find your Vehicle Information Number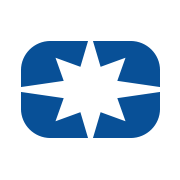 atv.polaris.com
according to that link, it would be newer than a 1997, but it also says 97 and newer have a 17 digit vin, which this does not. At this point in not even sure its a Trail Boss. But im pretty confident it is a 2 stroke and Demand Drive (4wd?), but even that confidence is waning.
Anyone know for sure what i have? And yes, i know the front tires are incorrect
Thanks for any help you guys can provide.