Discussion Starter
·
#1
·
well 2 weeks ago i wanted to mount my fimco boom sprayer to my new wheeler with lock and ride mounts. so i got the lock and ride anchors. had to make then 1" longer to go though a 3/4" sheet of plywood.
drilled 6 1" holes for the mounts. then i mounted bolts from the bottom side up to bolt the sprayer to. added 1"x4" wood boards to raise the sprayer up to get access to the lock and ride mounts. so i could remove the sprayer via 4 lock and ride mounts.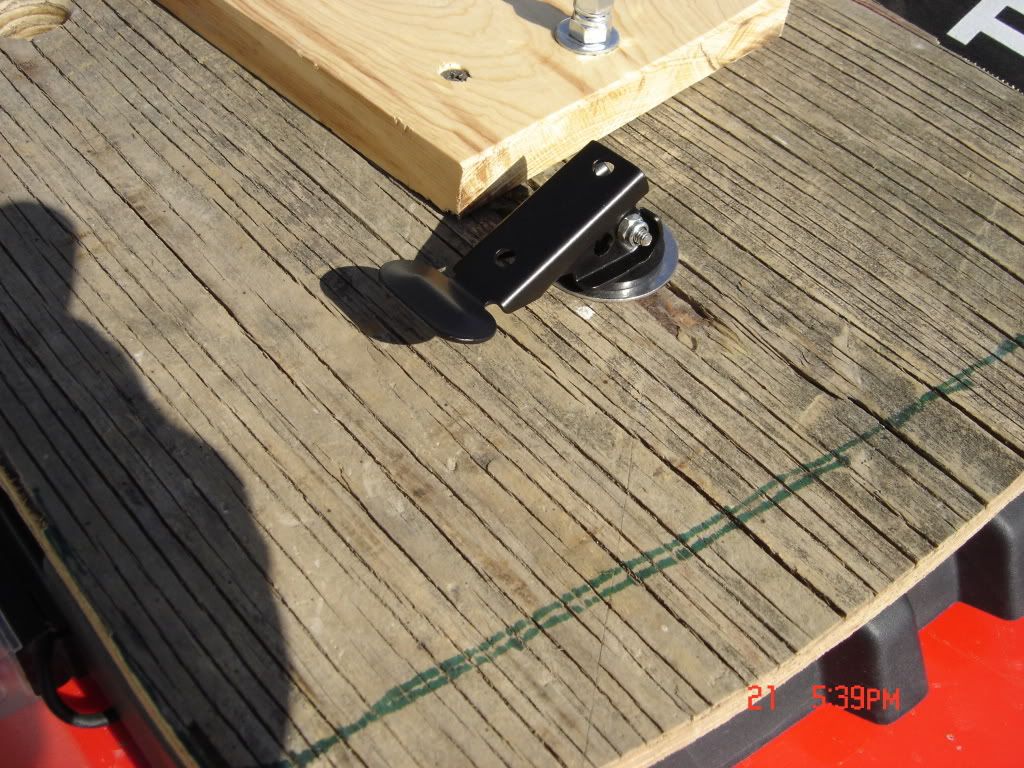 so now all i have to do it un clamp the mounts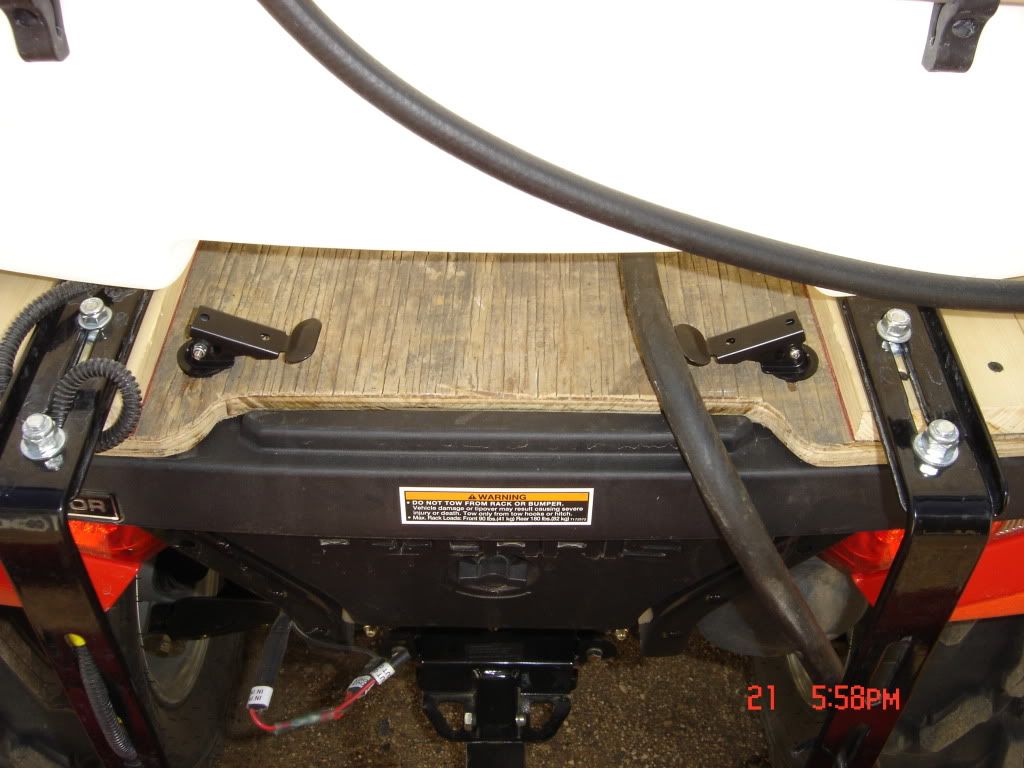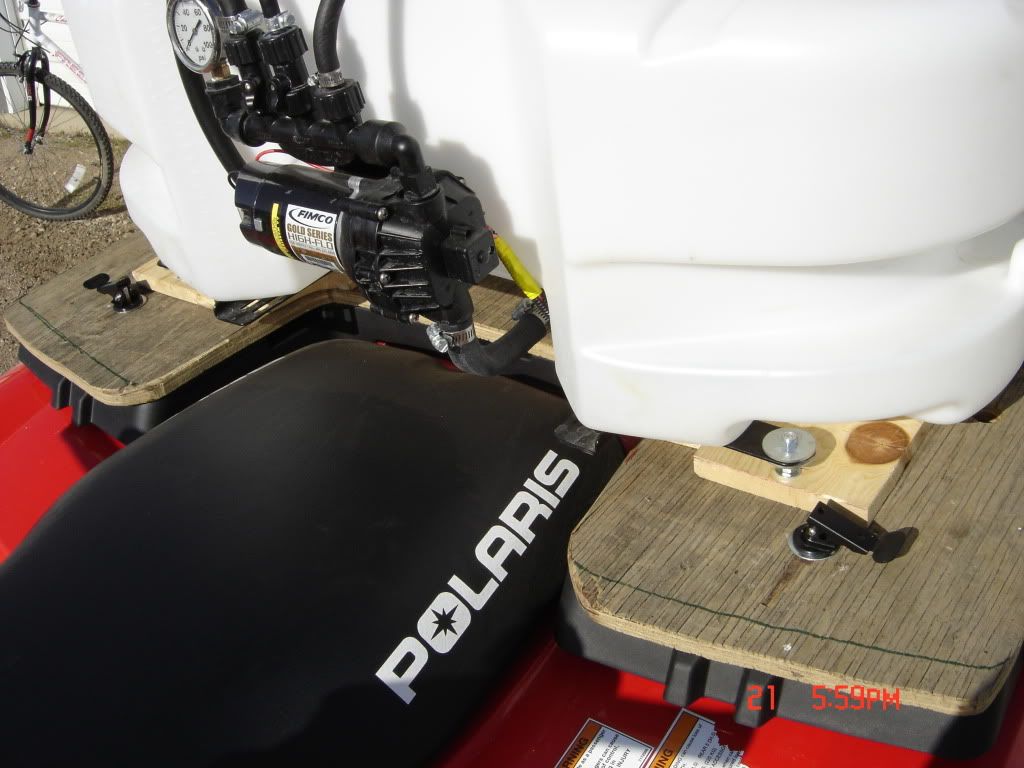 and unplug the wire harness. and off it comes. i used it today to spray 2 lawns and a pasture. workes awsome..... im vary happy with it....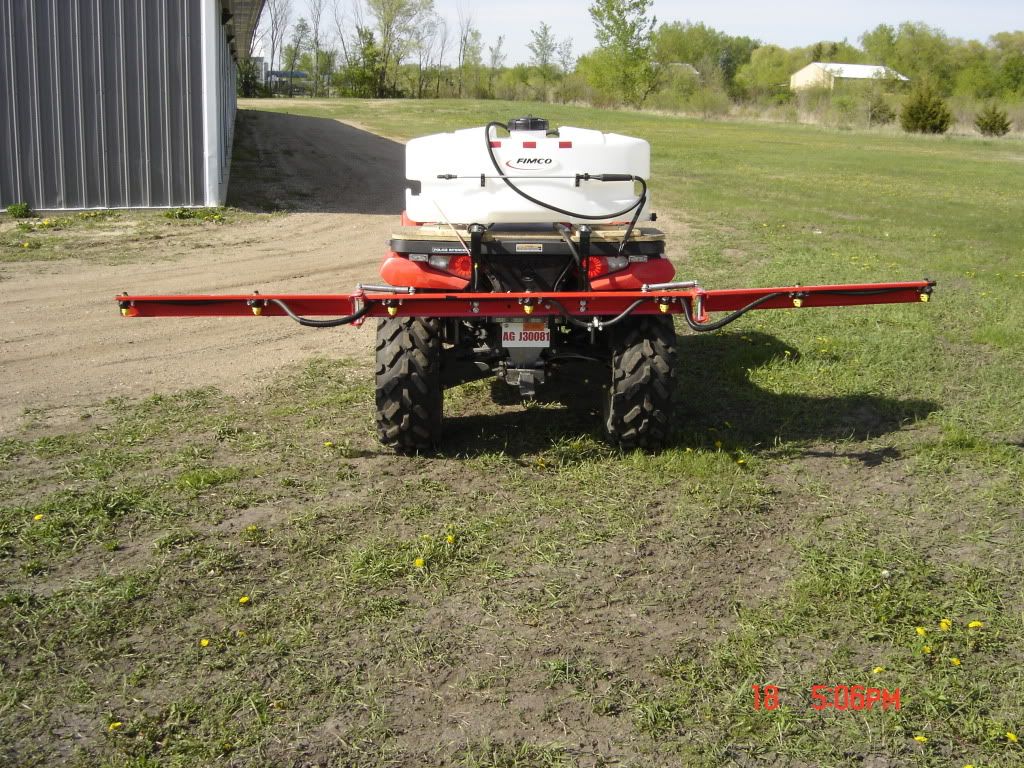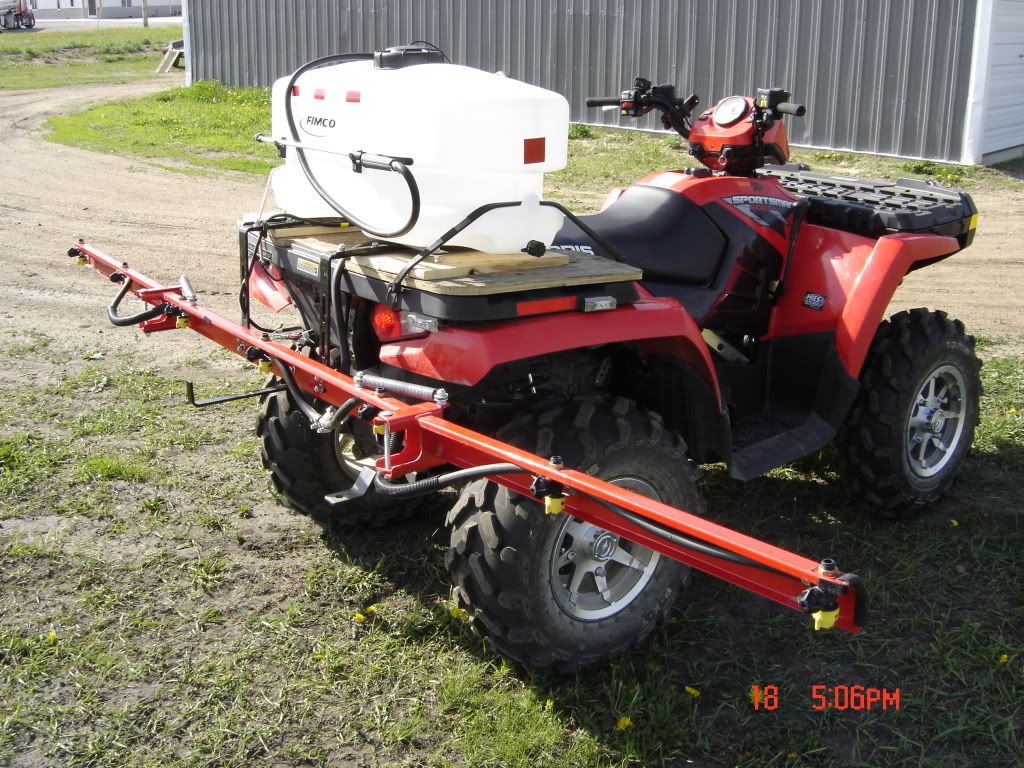 chuck