Discussion Starter
•
#1
•
PAUC Bumble Bee – Mayer – Senator Hwy – Crown King – Cleator Loop Ride
May 12 @ 8:30 AM - 5:30 PM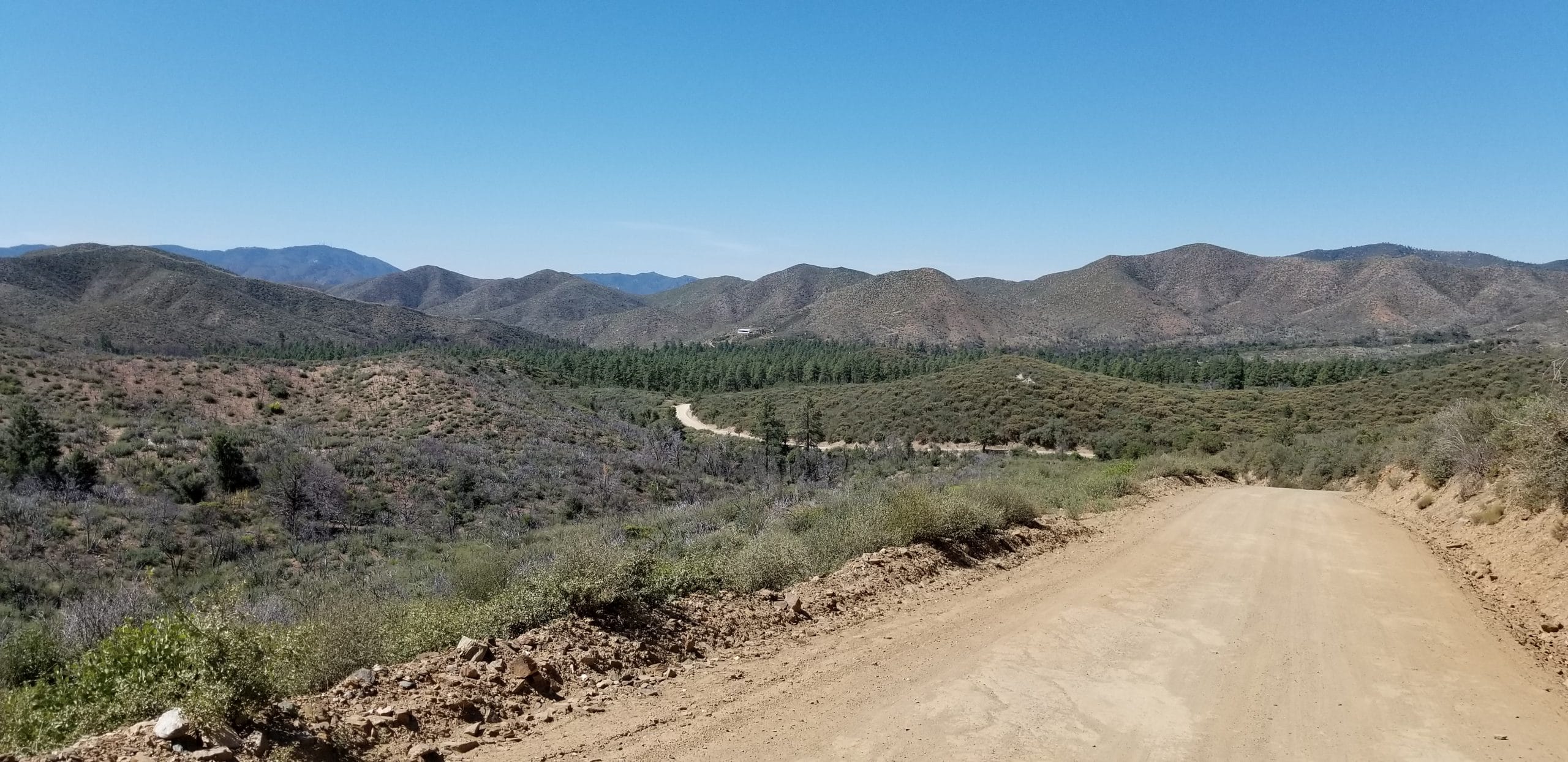 Currently Registered
Bill BonnCharles UngerBob Maitzen
William HaneyBill Poppo
Register
Already registered?
Tuesday, May 12, 2020 Bumble Bee – Mayer – Senator Hwy – Crown King – Cleator Loop Ride
RIDE DESCRIPTION
This is one of my favorite
Four Points of the Compass
rides near Phoenix and is a summer favorite to escape the heat. The
Bradshaw Mtns/Crown King area
is expecting sunny 45°–72° temps on Tuesday. We have not done this ride for a while. We will be heading up the easy front way into the pine tree Bradshaw Mountains from the I-17 Bumble Bee / Crown King Road.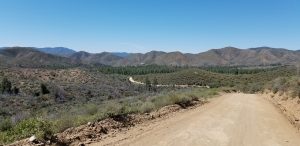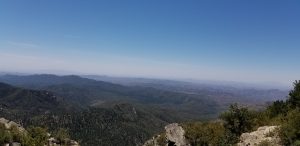 Two-thirds of the ride is mostly on a two-lane well-maintained dirt road so the average speed will be 30-35 MPH to give the riders a fast breezy ride with scenic views, and fun in the sun. This is a very easy fun ride from 2600' to 6700' passing counterclockwise northwest via
Old Cordes
to
Mayer
and then southwest/south on the mining trail Old Senator Highway to the old mining town/vacation homes of Crown King in the Bradshaw Mountains. At the option of the riders, we may stop first at the
Antelope Creek waterfall
and
Bumble Bee Line-Cabin
in the
Government Springs Wash
or simply shortcut transverse the Government Springs Wash for some sandy trail running on our way to Mayer. We plan to eat on the trail somewhere in the shady Bradshaw Mtns along the
Old Senator Hwy
. Afterwards, we will continue south on the Old Senator Hwy to the
historical mining town of Crown King
at 5900′.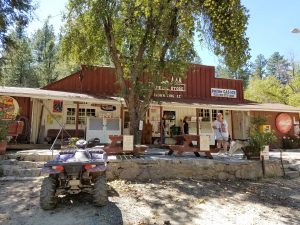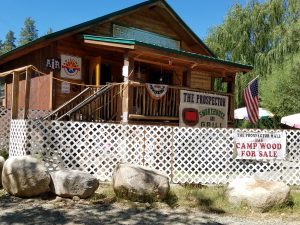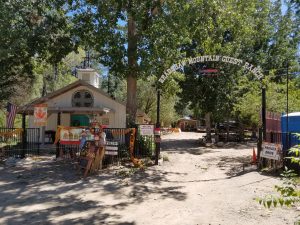 We don't know the business impact of the COVID-19 public health directives has had on the historical town of Crown King. A recent Mingus Mtn-Jerome exploratory ride revealed a number of closed rural businesses in Jerome. Attendees will have time to walk around the historical town of Crown King. Afterwards, we will drive east and down the two CK switchbacks on the Crown King Road to the
historical mining town of
Cleator
with a few viewpoint stops along the way. This is a relaxing fast ride so we will take our time at our stops for sightseeing and photos.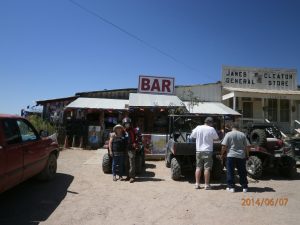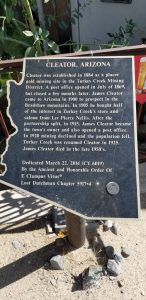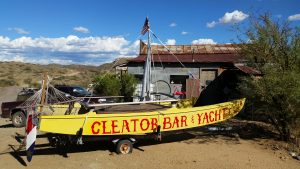 IF YOU HAVE AN EXTRA SEAT IN YOUR SXS OR UTV FOR THE RIDE, EMAIL ME OR FACEBOOK MESSAGE ME TO LET ME KNOW.
Member guests and friends would like to go on this fun scenic ride.
SOCIAL DISTANCING BETWEEN MEMBERS AND VEHICLES: Please observe public health directives of 6'-8' between people and gatherings of <10 people. If necessary, we will go out on multiple flights to adhere to the public health guidelines. No handshaking or high-fives or hugging. Try to exercise caution and stay apart and off to the side of individuals instead of being downwind of them when talking. All vehicles will maintain adequate spacing to limit dust conditions and social distancing. If you don't feel well or have not practiced self-quarantine for the past two weeks, DO NOT come on this ride and put others at risk! All participants MUST wear a mask or dust mask, kerchief, bandana, scarf, or other means of protective personal equipment for their personal safety as well as for the safety of other participants.
TRAIL RATING
This ride is rated an overall Easy-to-Moderate Ride [Level 1-2, Green-Blue] but could occasionally have some difficult sections resulting from a recent washout. Definition: May have some spots that are off-cambered; some hilly/rocky spots or few steep slopes; recommended for riders with more than 12 months of riding experience). UTVs / SxSs / ROVs okay on this trail. 2WD vehicles s/b okay. Low range gear recommended for a very few rocky areas. Two-Up ATVs okay for passengers.
STAGING AREA AND START TIME
Drive up I-17 up to the Bumble Bee/Crown King exit 248. Turn west and head down the asphalt road to the bottom of the hill approximately 2.75 miles from the exit. The asphalt road ends at the bottom of the hill. The staging area is about a ¾ mile further down the Bumble Bee/Crown King DIRT ROAD on the west side of the road. You can view it on the Google Maps Satellite view at coordinates 34°09'41.0″N 112°09'58.7″W or (Google coordinates 34.161400, -112.166300 ). The SAFETY MEETING will be at 8:15AM. The ride will depart at 8:30AM and return approximately 5:00-5:30PM. Arrive early to unload your vehicle and sign-in. This is a weekday club ride so we are not expecting a large turnout but who knows with cabin fever rising among our members.
Staging area on Google Maps:
Enter the GPS coordinates 34°09'41.0″N 112°09'58.7″W or (Google coordinates 34.161400, -112.166300 ) into Google Maps and zoom out to see the way from the I-17 Exit 248 to the staging area OR use our Google Map Feature at the bottom of the ride description to get turn-by-turn cellphone instructions from your home on your way.
TAILGUNNER NEEDED
I am looking for an experienced member with a radio to volunteer as my tailgunner. Otherwise, a responsible rider will be appointed at the staging area. Other riders with radios can volunteer as mid-pack wingmen to maintain radio contact.
COMMUNICATION
Leader, mid-pack wingmen, and tailgunner will be on GMRS/FRS Channel 5 (sub-channel 0) in case you want to bring your walkie-talkies or CB / HAM radios. The corresponding UHF channel frequency is 462.6625 MHz depending on your radio. I highly recommend bringing a walkie-talkie to listen to approaching traffic and trail conditions.
VEHICLE & EQUIPMENT REQUIREMENTS
All ATVs, UTVs, & SxSs should be street-legal and have the
Arizona Off Highway Vehicle Decal
sticker. Dress appropriately and keep hydrated. BRING A TRAIL LUNCH, SNACKS, AND BEVERAGES. Bring a camera for those Kodak moments.
TOTAL MILEAGE WITH SIDE TRIPS IS APPROXIMATELY 90 MILES
from the Bumble Bee staging area. Extra fuel is usually not required but each rider should know their machine's fuel consumption. Gasoline
MAYBE
available in Crown King at the single gas pump outside the General Store at $6.50/gallon. We should arrive back at the staging area between 5:00-5:30PM.
Helmet that is properly fitted, fastened, and has a USDOT safety rating for those 18 years of age and younger who ride on an OHV. Riders in an OHV such as a ROV / UTV / SxS or similar vehicle, while recommended for safety, do not require a helmet unless a rider is under 18 years of age. The Phoenix ATV/UTV Club promotes the use of helmets on all its rides. Eye protection is required for operators of vehicles not equipped with a windshield. You should use common sense for eye protection, bandanas, scarves, and dust masks for large group riding due to the dust conditions anyway.
SAFE, ETHICAL and RESPONSIBLE OPERATION OF YOUR VEHICLE
All Phoenix ATV/UTV Club members, visitors, and guests are expected to have appropriate vehicle registration, license, and personal insurance and to operate their vehicles in a responsible manner. The Phoenix ATV/UTV Club is a responsible member of the OHV riding community. As such the Club promotes safe and responsible operation of OHVs during club rides. Arizona Revised Statute 28-1381 prohibits the operation of motorized vehicles, including OHVs, while under the influence of any substance that may impair the operator's judgment or ability. Therefore, the Club prohibits the consumption or use of any substance during a club ride that has the potential to impair the operator's judgment or ability.
"Come join us for a fun ride and explore some local historical stops and trails and make new friends!"
Live to Ride… Ride to Live! Happy Trails…
Bob Maitzen
Phoenix ATV/UTV Club
(480) 363-7723
[email protected]