Discussion Starter
•
#1
•
I looked and looked and just didn't like what I saw for mounting a winch to my wife's TB! SO, I made my own!!
I had previously bought a Suzuki EIGER mount and could not return it. So this was my basis for this project. I positioned it in a couple spots, but didn't care for any of them until I put it on top of the front push bar. It fit pretty good, with just about 1/2" of side to side movement. I knew the push bar mounted with four bolts. Two at the top that passed thru the frame, then two more under the nose of the quad. Other mounts mounted to this and I didn't like it for strength.
I took two pieces of one and one quarter by quarter inch thick steel and ran it up on either side of the EIGER mount. It sat too high, so I chopped the sides off the mount and now it sat nice and lo on the front cross bar. I drilled those pieces of steel and welded a nut to each. Then installed them into position on either side of the eiger winch plate and tacked them together. then I took another piece of 1/4" diamond plate and made a front piece. I tapped the two holes in the push bar and made corresponding holes to hold the plate in-place. Then tack welded it to the assembly. Now I removed the whole thing for finish welding and painting.
I am VERY pleased with what I have and had to share!! It sits directly on the front tube and is held in by two 5/16 grade 8 bolts at the top and two more 5/16 grade 8 bolts in the front. Its VERY solid and being wedged between the push bar is solid for side pulls too.
Here is some pics as the paint was drying.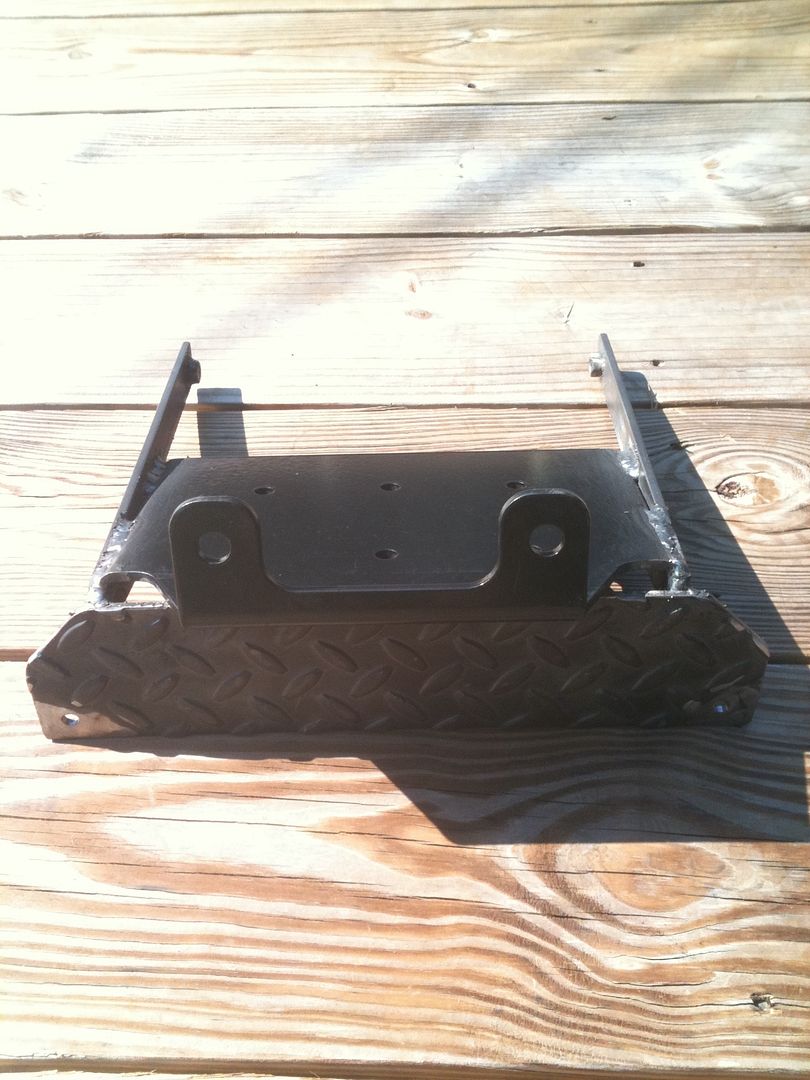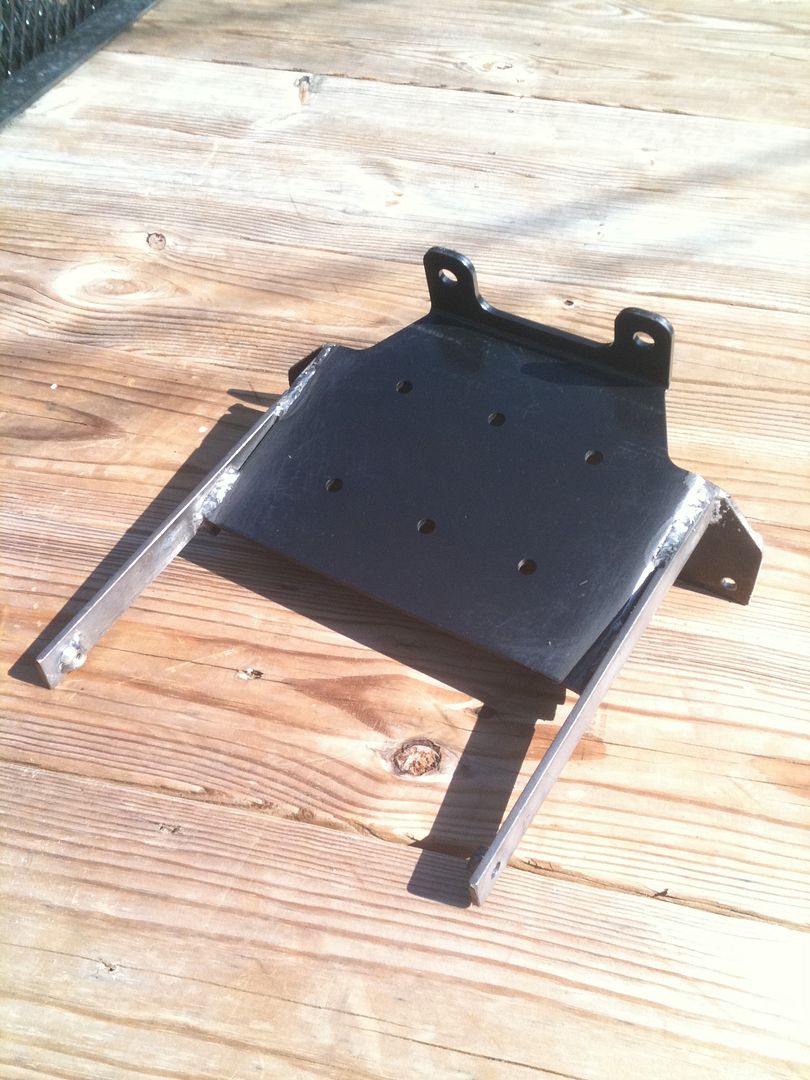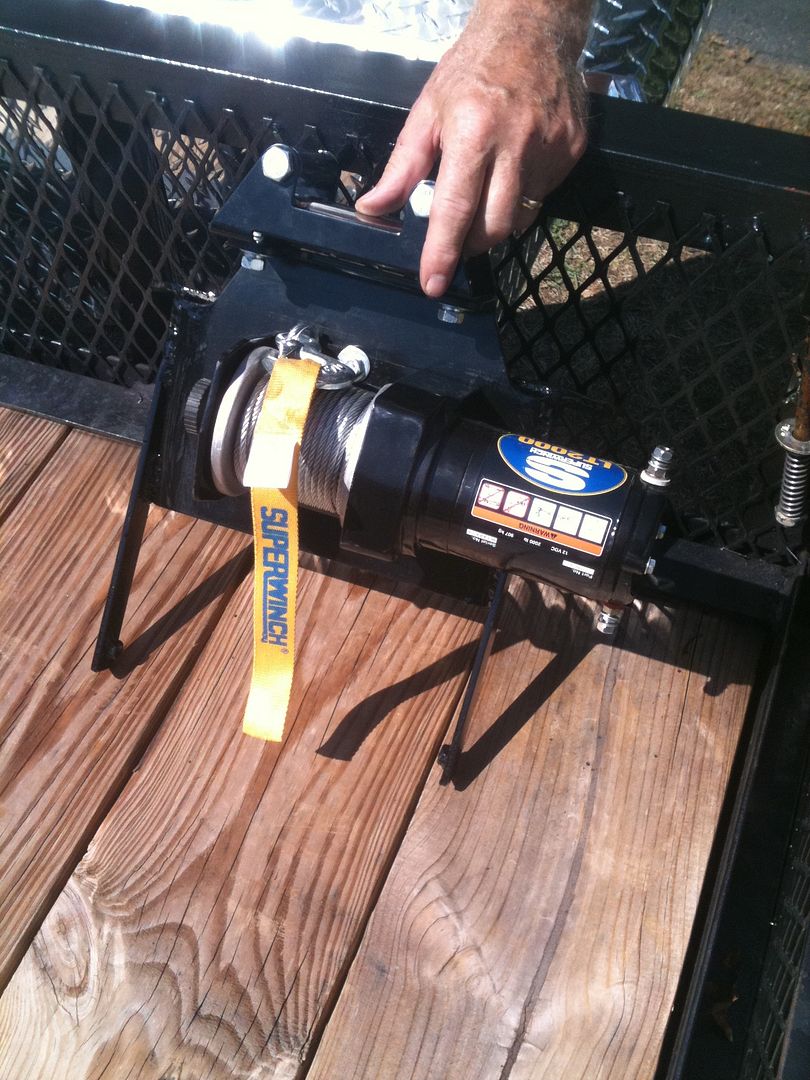 Here are the finished pics: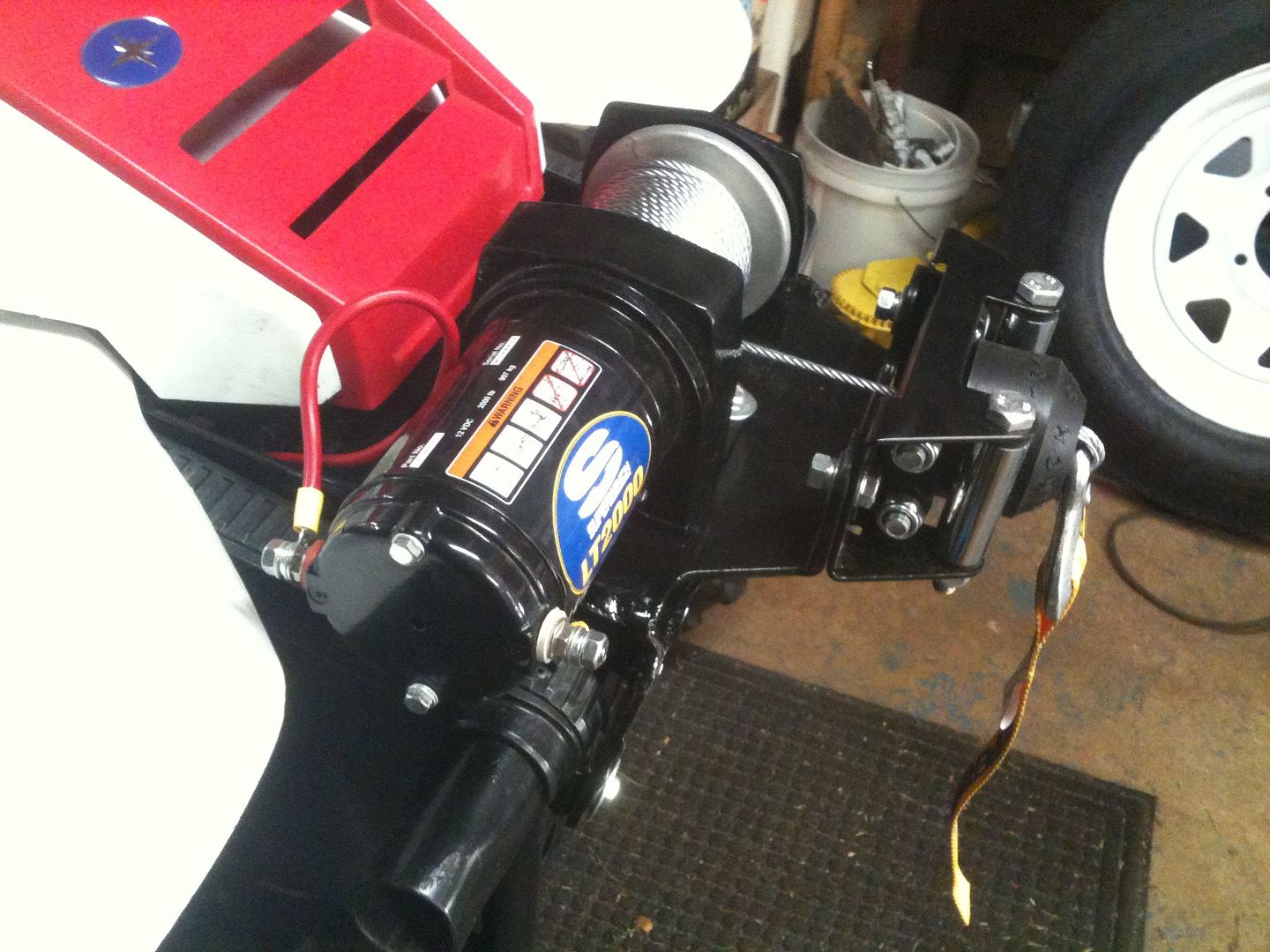 I may add a couple Lil gussets to the fairlead mount. Kinda looks weak to my eye. But I do tend to over build stuff.
What do you think?
CW